Dr. Flores is an Assistant Professor of Orthopedic Surgery at the University of Texas Health Science Center at Houston. He is a board certified, fellowship trained specialist in orthopedic sports medicine and arthroscopy. He specializes in the arthroscopic and minimally invasive treatment of various injuries to the shoulder, knee, and elbow, in addition to cartilage disorders.
Steven E. Flores, M.D.
Board Certified Orthopedic Surgeon
Fellowship Trained & CAQ Certified Sports Medicine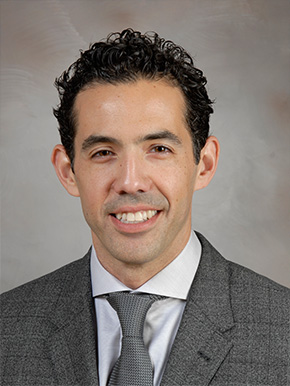 Dr. Flores is board certified and fellowship trained in sports medicine and arthroscopy with an additional certificate of added qualification in sports medicine. He has fifteen years of practice experience in the Houston area where he completed his orthopedic sports medicine fellowship at Baylor College of Medicine in 2007. Dr. Flores serves on the faculty of the University of Texas Health Science Center at Houston and is the Program Director of the Orthopedic Sports Medicine and Shoulder Fellowship. He served as the head orthopedic team physician for the NBA's Houston Rockets for ten years and has been a member of the Houston Texan's medical staff since 2009. In addition to his team coverage he spends the majority of his practice caring for local athletes and adult patients of all backgrounds. He specializes in both sporting and non-sporting knee, shoulder and elbow injuries in patients ranging from teenagers to adults.
Team Physician
Houston Texans

Houston Rockets
Arthroscopic Surgery
Arthroscopy is a surgical procedure during which the internal structure of a joint is examined for diagnosis and treatment of problems inside the joint. In arthroscopic examination, a small incision is made in the patient's skin through which pencil-sized instruments that have a small lens and lighting system (arthroscope) are passed.